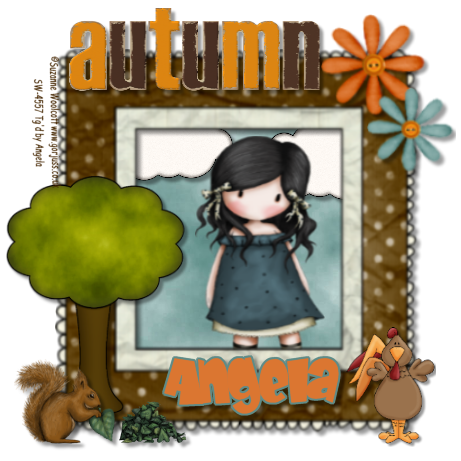 I
I have another tut for you tonight!
This tutorial was written for those who have a working knowledge of PSP. Any similarity to another tutorial is purely coincidental.
Animal Crackers FTU Scrap Kit by Sweet Cravings Scraps by Kara here
Word Art by Scraps Dimensions here
Tube of choice I used the artwork of Suzanne Woolcott you need a license to use her work which you can get here
Font of choice I used Baby Kruffy
Drop shadow on each element settings at 4, 4, 40, and 4.0 color black
Open up a new image size 461x 461 (or whichever size you prefer)
Open up element Frame 1 and resize to your liking. Then open the tree element and place in front of the frame on the left side. Place any other elements of your choosing and place to your liking.
Using your magic wand click inside the frame and modify-expand- 5, then open up a paper of choice and invert, delete, deselect. Open up the cloud element and place in the frame, duplicate and mirror and resize so they don't stick out of the frame.
Then open your tube of choice and place inside the frame resizing to your liking.
Open your word art and place on top of the frame. Add your name and copyright and you are done!
Hope you enjoyed my tutorial!